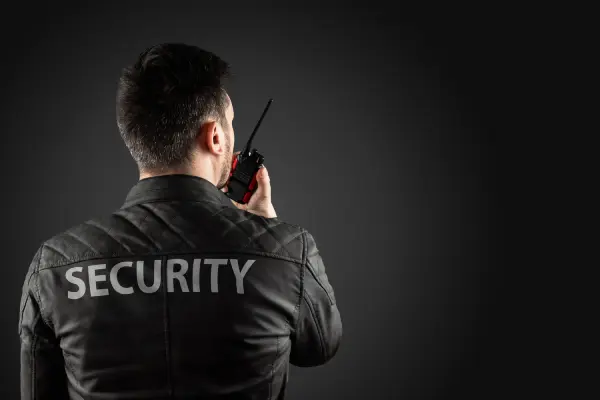 Choosing the best security services provider is essential for securing your company. You must make sure that all of your assets, including those of your clients and staff, are safe from potential dangers. Finding the right way to begin might be difficult with so many options available. We've created this guide to help you select the best security services provider for your company for that reason.
Determine Your Needs
Identifying your demands is the first step in selecting a security services provider. What kind of security precautions are needed and what potential risks do you foresee to your company? For instance, if you manage a high-end retail establishment, you could want a group of experienced bouncers to uphold order and deter thievery. In contrast, if you own a corporate office, you could need security guards to staff the front desk and keep an eye on who has access to the building's restricted areas. Elite guards, VIP escorts, bouncers, security patrol, front desk, and reception are a few of the security services provided by RDS. Therefore, it is crucial to comprehend your needs in order to select the best option for your company.
Verify the Company's Reputation
It's time to start looking for suitable security services providers once you've determined your security requirements. Since you're entrusting them with your organization's safety and security, it's crucial to choose a reputable company. Read evaluations from companies they've previously done business with and do some research on the firm. To find out more about the company's background, credentials, and experience, you may go visit their website.
Examine their background and experience
Knowledge and expertise are essential when it comes to security services. You should pick a business that has a staff of security specialists that have undergone thorough training and are capable of handling any threats. Selecting a firm with experience working with enterprises similar to yours is also crucial. For instance, if you own a high-end retail store, you should partner with a business with retail experience.
Check Their Insurance and Licenses
It's crucial to confirm that a security services provider is authorized and covered by insurance prior to hiring them. Working with an unlicensed provider might jeopardize your company and land you in problems with the law. A licensed supplier guarantees that their security services adhere to state regulations. Additionally, insurance is essential since it shields your company from liability in the event of an accident.
Inquire about their technology.
Technology now plays a big part in security services in the digital age. It's crucial to pick a business that upgrades its security procedures using the most recent technologies. For example, alarm systems, access control systems, and security cameras are all beneficial security solutions. RDS provides cutting-edge security technologies to give your company the best possible protection in security services Chennai.
Get a Price
Obtaining an estimate from the security services provider you are thinking about is crucial. The quote should include information about the services they will offer, their price, and any other costs or fees. To be sure you're getting the best deal for your money, compare quotes from various suppliers.
To Sum Up
For the safety and security of your company, selecting the correct security services provider is essential. You may make an informed choice by analyzing your needs, investigating the reputation of the organization, reviewing the employees' training and experience, confirming their insurance and licenses, finding out about their technology, and requesting a quote. You may feel secure knowing that your company is in capable hands with RDS Business Services.
To guarantee that your business is safe from potential dangers, they provide a wide range of security services, including elite guards, VIP escorts, bouncers, security guards, and more. Get a quote for your company from RDS Business Services today to find out more about their security services in Chennai.