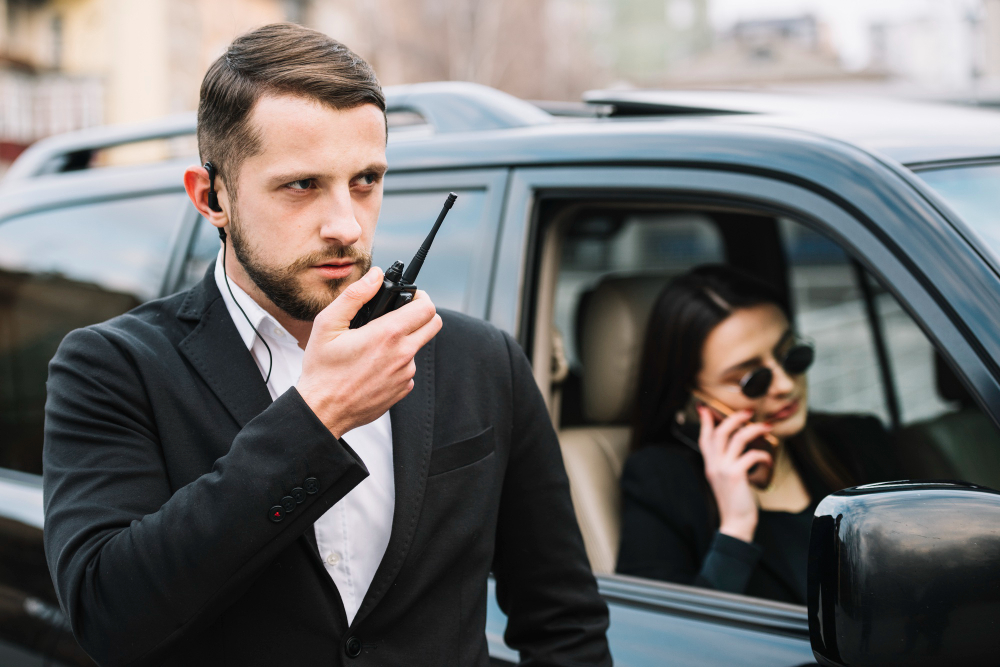 Table of Contents
When it comes to personal and VIP security, choosing the right private security company is paramount. At RDS Business Services, we understand the importance of protecting individuals and ensuring their safety in an increasingly uncertain world. In this blog, we will guide you through the essential factors to consider when selecting private VIP security services Chennai. With our expertise and commitment to excellence, we aim to empower you to make an informed decision that brings you peace of mind and a heightened sense of security.
Expertise and Experience:
The first and foremost consideration when choosing a private VIP security company is their expertise and experience in the field. Look for a company that has a proven track record of providing top-notch security services to VIPs and high-profile individuals. RDS Business Services has been a trusted name in the security industry for years, offering a team of highly trained professionals with extensive experience in handling VIP security operations.
Comprehensive Security Solutions:
A reputable VIP security services Chennai should offer a wide range of security solutions tailored to your specific needs. From personal protection to event security and travel security, ensure that the company you choose can provide a comprehensive suite of services. RDS Business Services takes pride in offering customized security solutions, understanding that every client has unique requirements. Our team will work closely with you to develop a security plan that aligns with your lifestyle, preferences, and potential risks.
Cutting-Edge Technology and Resources:
The world of security is constantly evolving, and it's crucial to partner with a company that stays ahead of the curve. Look for a private VIP security company that utilizes the latest technology and resources to enhance your safety. RDS Business Services invests in state-of-the-art security systems, surveillance equipment, and intelligence gathering tools to provide advanced protection to our clients. Our commitment to staying updated with industry advancements ensures that you receive the highest level of security available.
Highly Trained and Professional Security Personnel:
The quality of security personnel is a vital factor in choosing the right private VIP security company. Ensure that the company employs highly trained and skilled security professionals who possess the necessary certifications and qualifications. RDS Business Services maintains a rigorous recruitment process, selecting individuals with extensive security backgrounds and expertise. Our security personnel undergo regular training and assessments to ensure their readiness to handle any security situation with utmost professionalism and competence.
Discretion and Confidentiality:
Confidentiality is paramount when it comes to VIP security. A reputable private security company should prioritize discretion and maintain strict confidentiality protocols. RDS Business Services understands the sensitivity of VIP security and adheres to the highest standards of confidentiality. Our team operates with the utmost discretion, respecting your privacy and protecting your personal information at all times.
Client-Focused Approach:
Look for a private VIP security company that places a strong emphasis on client satisfaction and understands the importance of personalized service. RDS Business Services is committed to delivering a client-focused approach, tailoring our security solutions to meet your specific requirements. We take the time to understand your concerns, assess potential risks, and develop a security strategy that addresses your unique needs. Our dedicated team is available 24/7, ensuring that you receive prompt assistance and support whenever required.
Reputation and References:
Before making a final decision, research the reputation of the private VIP security company you are considering. Seek references and testimonials from previous clients to gain insights into their experience with the company. RDS Business Services has built a solid reputation in the industry, with a long list of satisfied clients who have entrusted us with their security needs. Our commitment to excellence and client satisfaction sets us apart, and we are proud to have earned the trust and loyalty of numerous VIPs and high-profile individuals.
Conclusion:
Choosing the right private VIP security company is a critical decision that should not be taken lightly. With RDS Business Services, you can have confidence in our expertise, experience, and commitment to your safety. We offer comprehensive security solutions, cutting-edge technology, highly trained personnel, and a client-focused approach to ensure that you receive the highest level of protection. Trust RDS Business Services to be your partner in safeguarding your personal security and enjoy the peace of mind that comes with knowing you are in capable hands. Contact Now!