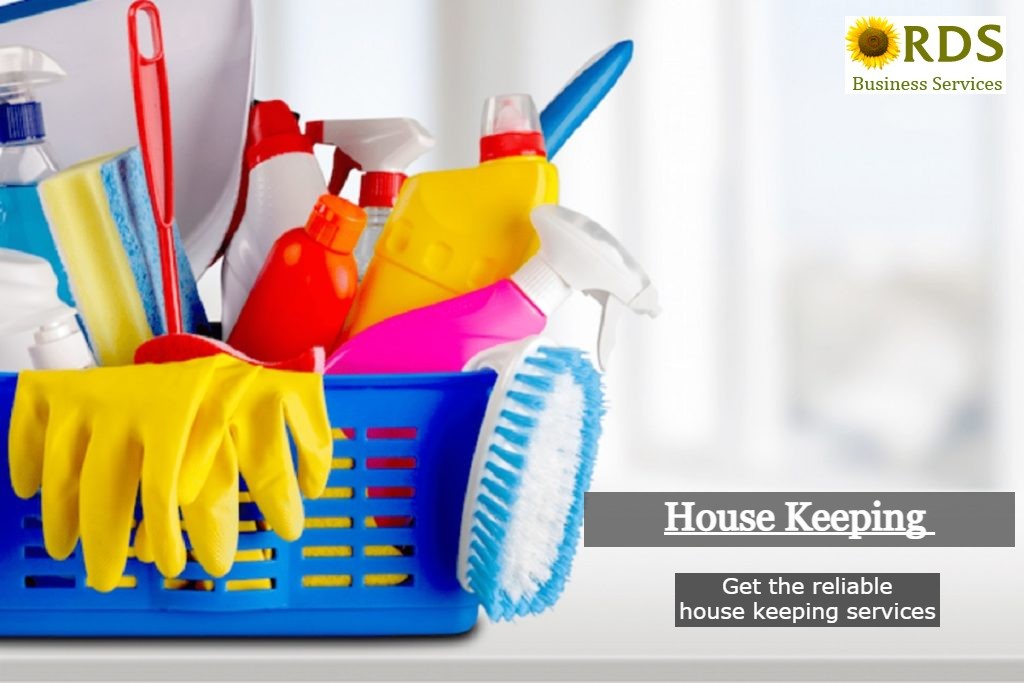 Maintaining a clean and organized environment is crucial for offices, corporate buildings, and commercial spaces. However, with the demands of daily operations, finding the time and resources to keep the premises spotless can be challenging. This is where professional housekeeping services Chennai come in.
What are the services in housekeeping?
Housekeeping services encompass a wide range of tasks aimed at maintaining cleanliness, orderliness, and hygiene in residential and commercial spaces. Some common services offered by professional housekeeping companies like RDS Business Services include:
Table of Contents
These services can be tailored to meet the specific needs and preferences of the clients, ensuring a clean and inviting environment.
The 4 Pillars of Housekeeping
The 4 pillars of housekeeping are the fundamental principles that guide professional housekeeping practices. They are:
Cleanliness: Cleanliness is the cornerstone of housekeeping. It involves removing dirt, dust, stains, and other unwanted substances from surfaces, floors, and items. Regular cleaning and maintenance routines ensure a tidy and hygienic environment.
Orderliness: Orderliness refers to organizing and arranging items and spaces in a structured and efficient manner. It involves proper storage of belongings, systematic arrangement of furniture and equipment, and maintaining clutter-free areas. A well-organized space enhances functionality and ease of use.
Safety: Safety is a critical aspect of housekeeping. It involves identifying and mitigating potential hazards within a space to prevent accidents and injuries. This includes keeping walkways clear, ensuring proper lighting, addressing electrical and fire safety, and adhering to relevant health and safety regulations.
Compliance: Compliance refers to following established standards, guidelines, and protocols in housekeeping practices. This includes adherence to industry best practices, using approved cleaning products and techniques, and meeting client expectations and requirements. Compliance ensures consistency, quality, and professionalism in housekeeping services.
By incorporating these four pillars into their operations, housekeeping companies like RDS Business Services can provide exceptional services that prioritize cleanliness, orderliness, safety, and compliance.
In this blog, we will explore nine compelling reasons why outsourcing your housekeeping needs to RDS Business Services, a trusted housekeeping company in Chennai, can be a game-changer for your commercial building or office. Our goal is to motivate you to feel excited about the benefits our housekeeping services can bring to your professional space.
Time-Saving Convenience
Managing housekeeping tasks in-house can be time-consuming and takes your focus away from core business activities. By outsourcing housekeeping services to RDS Business Services in Chennai, you can save valuable time and redirect your resources to strategic initiatives. Let our dedicated housekeeping staff take care of the cleaning, so you can concentrate on growing your business.
Expertise in Commercial Housekeeping
RDS Business Services specializes in providing housekeeping services for commercial buildings and offices. Our team of experienced professionals understands the unique requirements of professional spaces. From reception areas to conference rooms, we have the knowledge and skills to maintain a clean and presentable environment, leaving a positive impression on clients and employees.
Customized Housekeeping Solutions
Every office or commercial building has specific housekeeping needs. RDS Business Services offers tailored housekeeping solutions designed to meet your exact requirements. Whether you need daily, weekly, or monthly cleaning schedules, our housekeeping company can accommodate your preferences and ensure a consistently clean and well-maintained workplace.
Comprehensive Housekeeping Services Chennai
Our housekeeping services go beyond surface-level cleaning. We provide a wide range of services to address every aspect of maintaining a clean and hygienic environment. From routine cleaning and dusting to specialized tasks such as deep cleaning in housekeeping, we have the expertise and resources to handle it all.
Well-Trained and Trustworthy Staff
At RDS Business Services, we understand the importance of trust and reliability when it comes to housekeeping. Our housekeeping staff undergoes thorough training and background checks to ensure professionalism and security. You can have peace of mind knowing that your office or commercial space is in capable and trustworthy hands.
Consistent Service Quality
Consistency is vital in maintaining a clean and well-organized professional space. RDS Business Services takes pride in delivering exceptional service quality consistently. Our dedicated team follows strict protocols and quality standards to ensure that your office or commercial building receives the highest level of cleanliness and hygiene on every visit.
Specialized Equipment and Eco-Friendly Practices
We employ the latest equipment, tools, and techniques to deliver efficient and eco-friendly housekeeping services. Our team is trained to use eco-friendly cleaning products and adopt sustainable practices, promoting a healthier environment for your employees and visitors. By outsourcing to RDS Business Services, you demonstrate your commitment to corporate social responsibility.
Cost-Effective Solution
Outsourcing housekeeping services to a professional company like RDS Business Services in Chennai offers a cost-effective solution for your housekeeping office or commercial building. You can avoid the expenses associated with hiring, training, and managing an in-house housekeeping team. Our competitive pricing packages are tailored to fit your budget, ensuring that you receive value for your investment.
Streamlined Operations and Productivity
By entrusting your housekeeping needs to RDS Business Services, you can streamline your operations and boost productivity. A clean and organized workplace enhances employee morale, reduces distractions, and creates a conducive environment for increased focus and efficiency. Experience the positive impact our professional housekeeping services can have on your overall business performance.
Conclusion
Outsourcing housekeeping services Chennai to RDS Business Services in Chennai brings numerous benefits to your office, commercial building, or professional space. From time-saving convenience and specialized expertise to comprehensive services and cost-effective solutions, our dedicated team ensures a clean and well-maintained environment that enhances productivity and professionalism. Contact RDS Business Services today to discover how our tailored housekeeping solutions & facility management services Chennai can transform your workplace into a spotless and welcoming space.